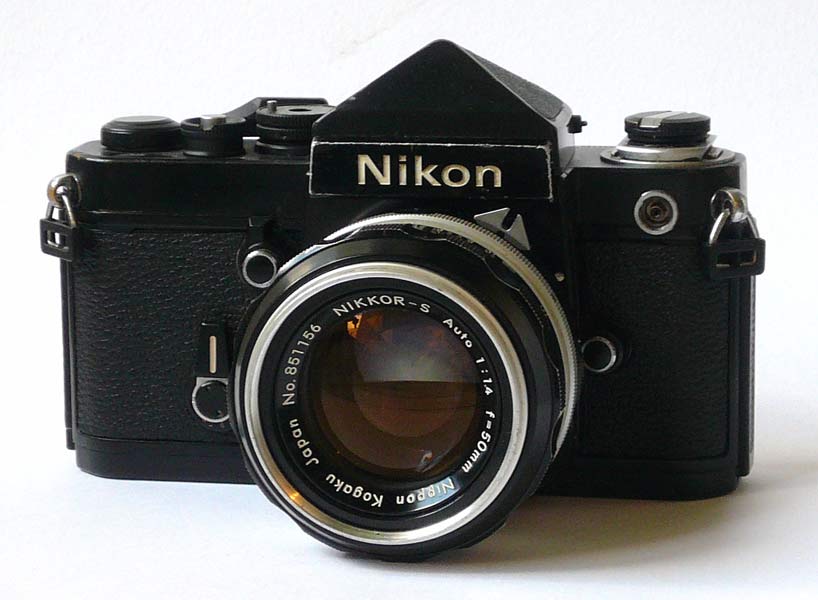 – Nikon F2 – Nippon Kogaku K. K. – production from 1972 to 1980 –
This is the second and highly improved member of the Fs dinasty. It is THE classic monoreflex camera of all times. Built to last forever, it counts 1700 parts, 100%  mechanism and therefore fully operative without batteries. I don't know whether it is fact or fame, but holding a Nikon F in your hands is quite an experience. In favor of the fame side it is a camera that was the first choice to many professionals in the 60's and 70's. That was exactly when photography was about jumping to a new level as an aspirational activity, full of dynamism and youthfulness as never before. Very much fuelled by photo-jornalism. The invasion of mono-reflexes in general brought a combination of  technique, art, activism, discoveries and accessibility and the Nikon F was a spearhead in this new role.
Many featured movies, made or recapturing the atmosphere of those times, including war, romance and existentialism, would find a perfect fit in having a photographer holding a Nikon F or maybe a lot of them.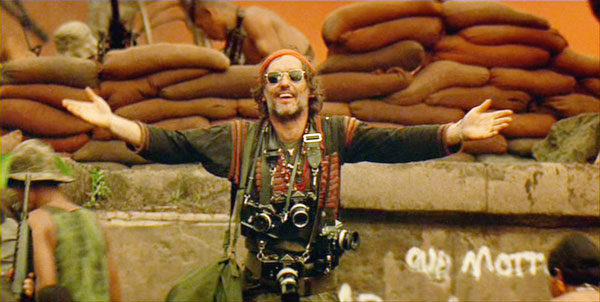 Above is Apocalypse Now (1979), from Francis Ford Coppola, an epic diving into the barbarism of Vietnam war. Nikon F was the Vietnam camera par excellence (leaving an honoured second place to Leica M). Its sturdiness and design go so well with weaponry, radios, jeeps and uniforms that in this locations it seems like it was conceived for combat.
Far from that kind of violence, below is Clint Eastwood (main character and director) with Meryl Streep, in The Bridges of Madison County (1995). He was a professional photographer assigned by National Geographic's to  photograph the bridges. Once there, he gets to know a housewife that was let alone for a weekend while husband and children went to a fair in another city. Well, they undergo a sudden and overwhelming passion in which, like in a tragedy, the saddest has to come: each one resumes his own life and never sees each other again. The story emerges when the grown up kids, many years later, mother passed away, find letters and two Nikon F in an old container at home.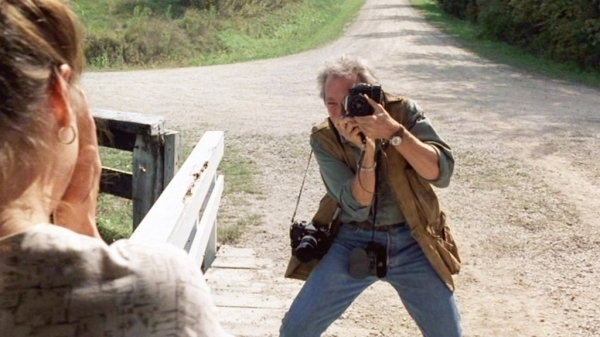 The list could go a long way, but let us cut it short with Blow Up (1966), arguably the best Michelangelo Antonioni's movie, with David Hemmings in the main role. He is a professional photographer that uses a Hasselblad for his fashion assignments but, when going for something more of his own talent and expression, his companion is a Nikon F.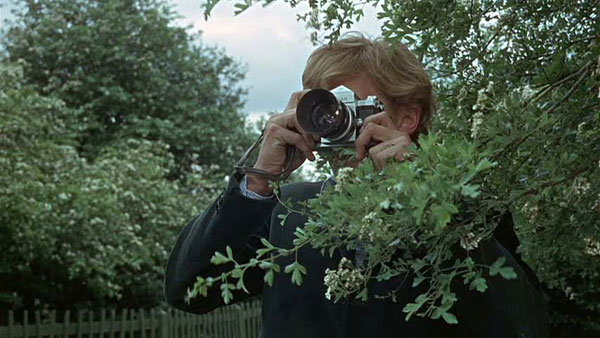 It is most often seen with a metered prism, called Photomic. Considering that nowadays it is very hard to find those meter on in working conditions, mine was not an exception, I am glad that later I found a eye level prism without meter. I feel better not having than having what doesn'work. Below is a picture just to show how it looks. It also shows a second lens that is a 85mm f1.8, an excellent lens for 35mm portraiture. Construction is 6 elements in 4 groups and, having f1.8, it produces a very bright image in viewfinder, unusual for a 85mm. Based on serial number (see link below) this one was produced in 1972.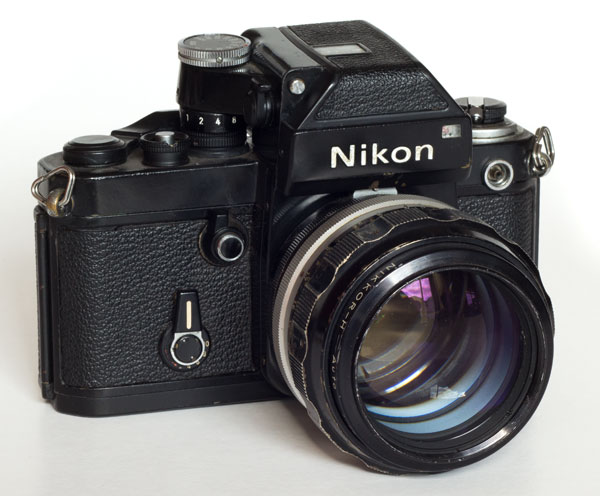 In case you are interested in the history , models, accessories and information about the long, fruitful and precious production of Nikon F series, visit the page:  Nikon F Collection & Typology by Richard de Stoutz. It is just fantastic.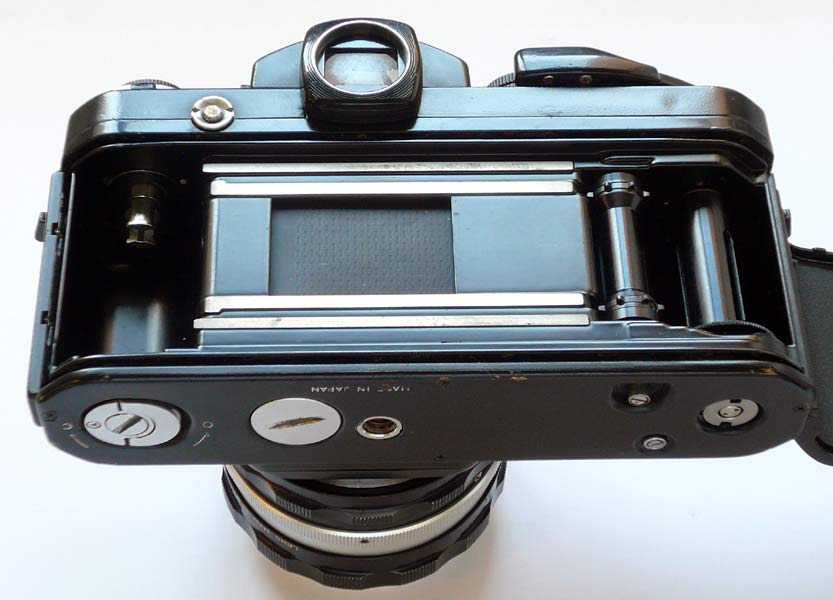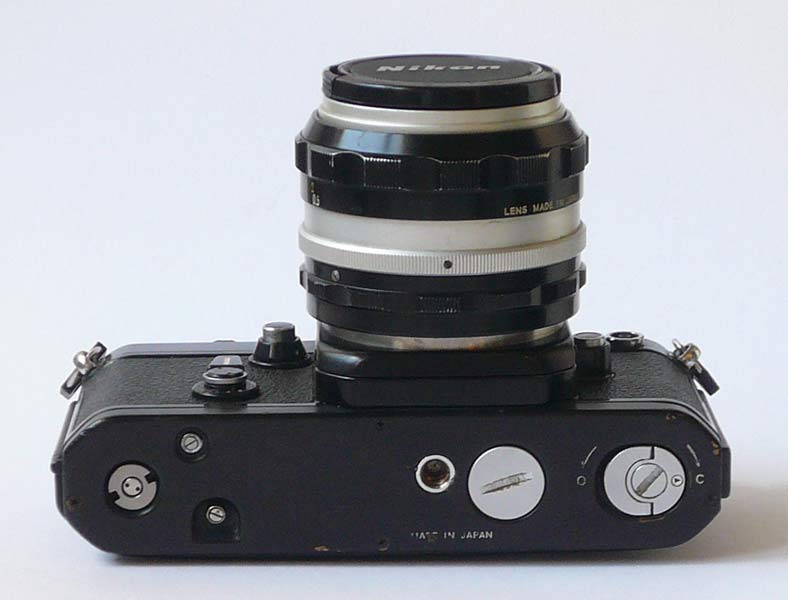 Two portraits made with the 50 mm f1.4 lens: