– Rolleiflex 3.5F | Franke & Heidecke | 1960/1969 –
No doubt, this Rolleiflex is one of my pearls. According to Craig Camera this one bearing the number 2 802 974 was produced from 1960 to 1969 and it is said the "type 3". It is a great pleasure to use a Rolleiflex. It is a fact that people behave differently in front of them. That might be because the photographer's gesture, his body language is different from viewfinders and also, nowadays, from checking camera or mobile phones' screens. In both of latter cases I think that the photographer attitude is more agressive. With viewfinders it is like you are spying your subject and hiding your face. With screens the gesture seems to be like setting a barrier, with hands and arms, between photographer and model. I know that this is pure speculation, but with a Rollei you bend you head, your arms are down, you are visible and more vulnerable. That might have an effect down there in our minds. Of course it changes over time and culture. It depends on how much Rolleiflexes are part of the landscape in daily life. Today, the simple appearance of an alien holding such a strange camera is already an event that doesn't go just as a regular act of taking a photograph.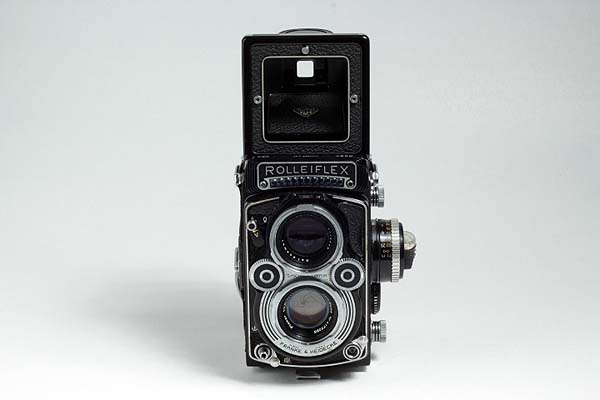 Rolleiflexes became a top choice for professionals as a general purpose camera right after the 2nd World War, being a good compromise between action photos (that later would be exclusive territory of 35 mm) and more careful works in which the mid size negative would stand for better quality . The advertising shown below is a daring one and something that not any brand could do. It  invites us to count how many photos featured in annuals and magazines were shot with Rolleiflexes. I took it from U.S.Camera annual 1951, American – International, edited by Tom Maloney.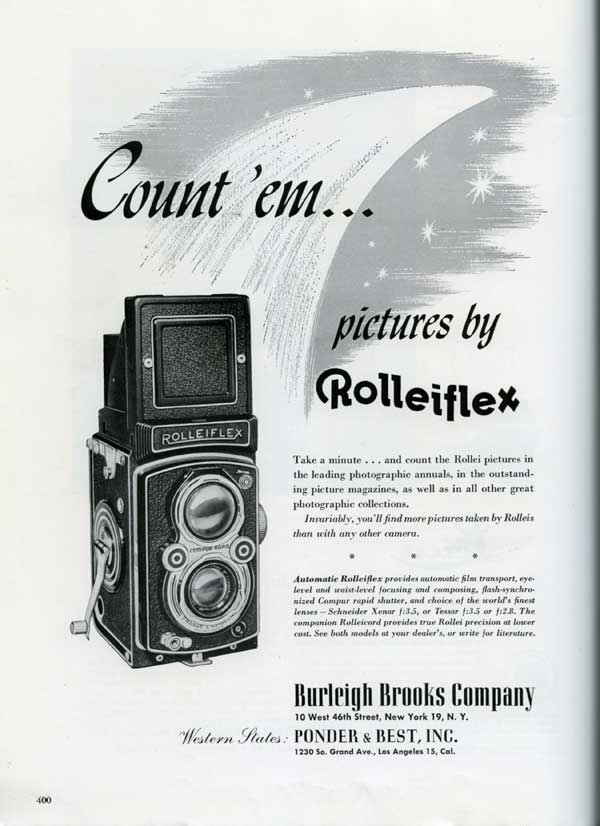 Rolleiflex is not the kind of camera having tons of accessories, and not even interchangeable lenses. But one thing that is interesting to profit from is the panoramic head that clicks at the right position yielding pictures with the correct overlapping for further montage. Levelling the camera is a must and a bubble level is incorporated. It is mounted over a tripod head.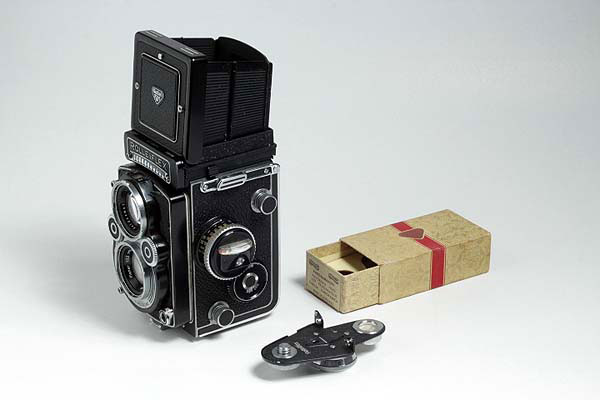 Bellow, some pictures made with the Rolleiflex featured in this post.